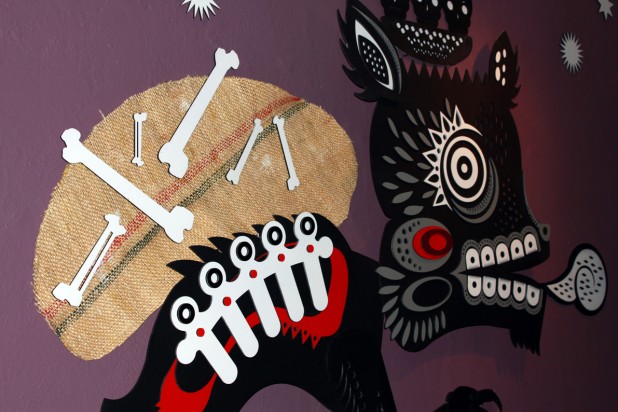 Neuzz. Mexico City, 1980.
A couple of weeks ago, Neuzz presented his first solo show at Border, in Mexico City. The opening occurs during the celebration of Día de Muertos, a very special date for him.
The exhibition is his personal way to thank to every important people a long his life, offering to all his memories and tales of childhood.
"Personalmente, creo que no existe una formula estricta sobre como presentar una ofrenda para nuestros muertos, creo que una ofrenda debe de ser algo tan personal que cada quien habrá de tener la libertad de plantear mediante su imaginación su propia forma de estructurarla."
-Neuzz