To conclude that year, I will ask a few artists that we enjoyed at ekosystem, 11 little things about 2011.
I'm really happy to start with Zosen from Barcelona. When I think about Barcelona graffiti, my mind is full of shiny colors from Zosen & Sixe (but also from Kenor, La Mano or Pez). They really represent Barcelona style to me. So it's a wonderful surprise to discover that fresh collaboration between Zosen & Sixe.
Zosen recently released the magazine Carcelona "20 anys a la millor botiga del mon".
It gathers plenty of interviews with artists, activists, musicians and people of different generations who live or lived in Barcelona and have met Zosen between 1990 and 2010.
—-
1- A photo of one of your artwork from 2011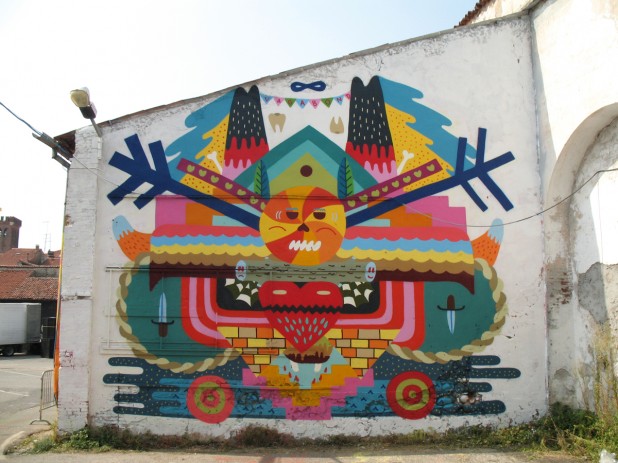 Zosen: "Vagabond Love" is a mural from Infart Festival,Italy '11
2- One thing you did in 2011 that you are particularly proud.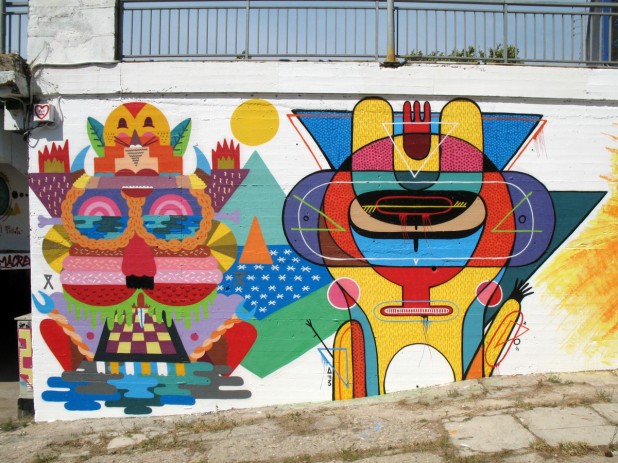 Zosen: A mural in collaboration with Sixe after years and years of no painting together.
3- Someone you loved in 2011
Zosen: El Topo from Caracas but living in Gent.
4- Something or Someone you hated in 2011
Zosen: The toys from London,Barcelona and everywhere copying styles!
5- One city or One festival.
Zosen: Lisboa and Sziget festival (Budapest)
6- A photo of someone else artwork.

Zosen: My friend Camille Lavaud
7- One book, or one fanzine
Zosen: Que pagui Pujol is a book about the punk and d.i.y. scene in Barcelona during the 80's.
8- One web video

Spoek Mathambo – Control
9- One website
Zosen: monicacanilao.com
10 – One place to eat in Barcelona
Zosen: A chinese restaurant for chinese people in Ali Bei street close to Estació del Nord. (Good for vegetarians!)
11- One last word
Zosen: LOVE AND RESISTANCE!