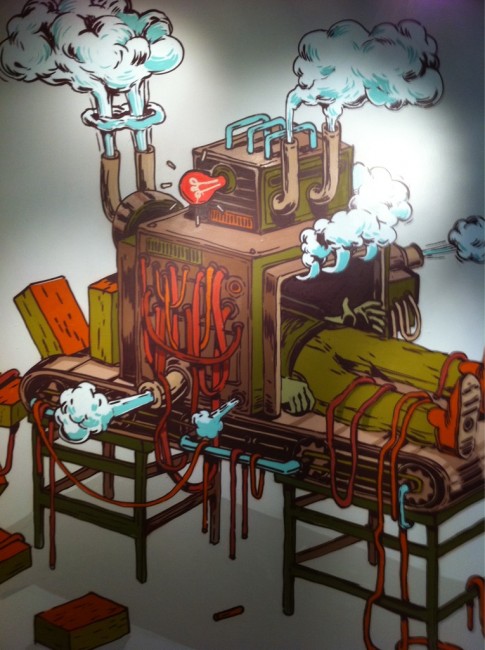 Smithe. Mexico City, 1987.
After more than 10 years of painting in the streets, Smithe, a young artist, presents his first solo show in Vertigo, an art gallery in Mexico City. Ladrillo y Carne, shows us his perspective of the mexican society.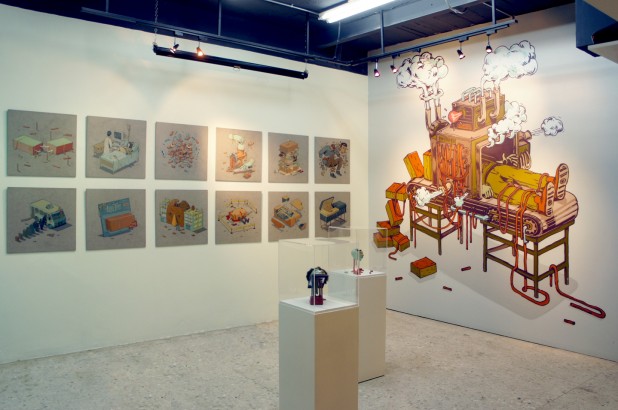 Las ciudades no están terminadas; sus calles, muros, edificios y efigies lucen incompletas y así funcionan. Sobran contrucciones en este laberinto mal hecho. Entender a los ciudadanos como obras negras, inacabados, que avanzan rumbo a sus empleos, familias e infiernos. Atrapados en una rutina: nacer, crecer, reproducirse y morir. Y entre cada una de esas rutinas, más rutinas: trabajar, no dormir, encontrar el amor, etc.
Estamos entre paredes, atrapados y condenados a desgastarnos para permanecer con un objetivo claro: la lenta destrucción.
-Smithe.