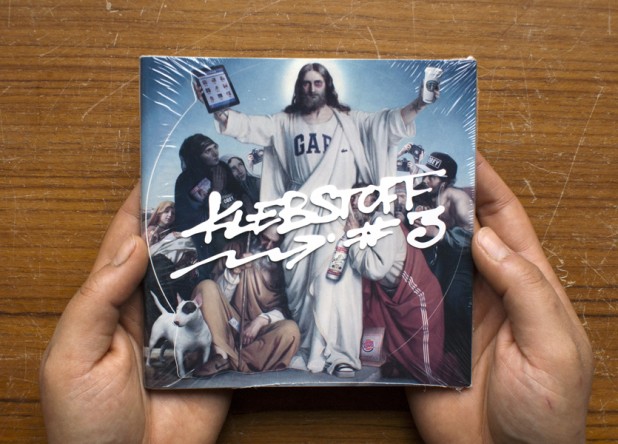 Klebstoff sticker magazine & ekosystem.org collaborated to offer you 3 issues of Klebstoff magazine and some additional stickers.
1 magazine will be offered for the most interesting comment posted on ekosystem photo gallery before the 5th of October, 1 magazine for the funniest comment and another magazine for the most active commenter on ekosystem in the next 10 days.
Deadline October November the 5th at 12PM
Use a real e-mail on your comments if you want to be contacted to receive a magazine.
Klebstoff is a magazine completly printed on vinyl sticker material and the kiss-cuts make it possible to peel off the content from inside. From cover to end everything is a sticker.
Artists featured:
Matthias Müller, Peekasso, Erosie, Knudzich, Hobby176, Mr. Talion, AGHN, Ernst Markus Stein & Lucy F., Jorge Chamorro, Gregor Körting, Katz & Goldt, Christophe Lambert, Fuzz!Gun, Scores out of ten by Joseph Ernst, Mape, Resto, Paul Barsch, Harthorst, Kevin Carpio, Mr. Kern, Tilman Hornig