As we are posting the news from the streets and Urban Art-scene of Hamburg for a while now we where wondering if we could ask some passsioned Urban Art-photographers if they would like to do a short interview with us, the serie "3x3x3": 3 photographer, 3 questions, 3 favourite shots of streetart. And here we go! Enjoy.
Bildpixel
1) In our opinion you are one of the most ambitious Urban Art / Graffiti-Photographer in Hamburg: what ist your motivation?
I hope that through my support many works of Street Artists will gain a wider audience. Unfortunately many artworks suffer from environmental influences and street cleaning crews. Thats why I am trying to stop the time by my page on Flickr. Through my  online photo-archive all people – even those who do not live in Germany – have the possibility to discover the colorful Hamburg.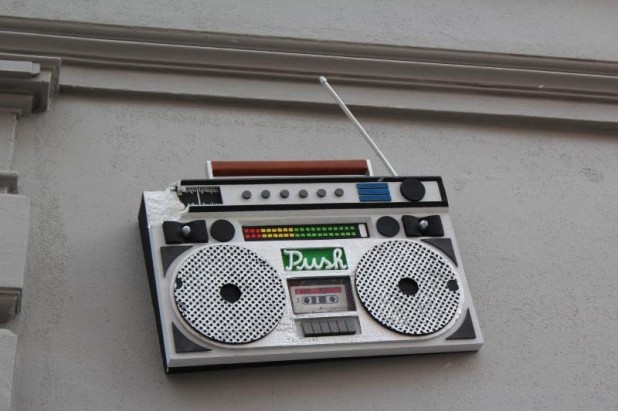 2)  As a photographer you document (art)life in the streets: which recent tendencies do you recognize?
I notice that many works are not sprayed directly on site anymore. The tendency is that many artists have their works already prefabricated/prepared, so the art can be installed in a fast way. One effect ist that the work is more precise and better, because the artist has enough time to focus on the work of art and doesn't have to be worried to be caught in the act of being creative already. Right now sculptural works made ​​of styrofoam or rigid foam and collections of stickers made by many artists as a big collaboration work are very trendy. Some guys may have already seen the colorful beads-pictures on walls, which make not  just children's hearts beat faster.
3) If Urban Art / Streetart-lovers visit Hamburg: which specific ares would you recommend? 
Graffiti Lovers should check out the Gängeviertel (note ZK: a famous formerly squatted place) and the Schanzenviertel (note ZK: a scene-district of Hamburg). St.Pauli has to offer quite nice corners as well.
Just keep your eyes open, because so many treasures will only be found by you! Those who look carefully in all directions will be rewarded!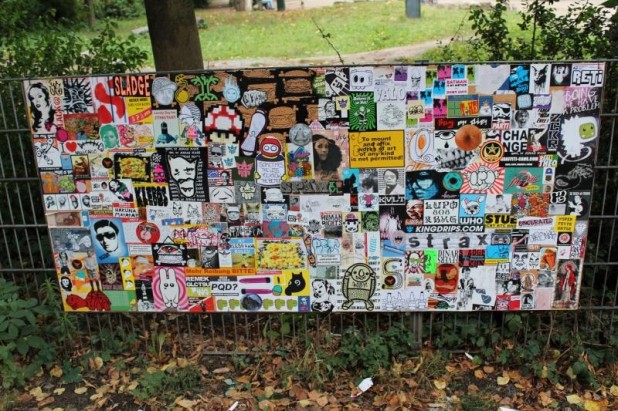 More? Visit Bildpixel on flickr