There's a couple of good things going on this weekend and and the beginning of next week here in Copenhagen…
First of there's the opening of Nelio's exhibition at B 15 Gallery.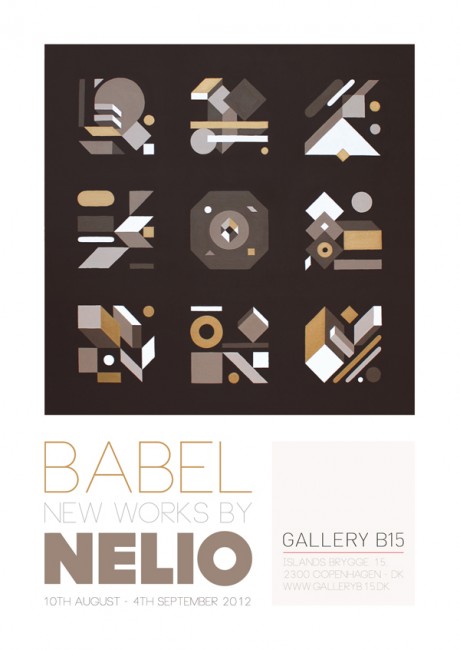 Nelio ~ "Babel"
August 10th – September 4th 2012
Gallery B15 ~ Islandsbrygge 15
2300 Copenhagen ~ Denmark
www.nelio.fr     ~     www.galleryb15.dk
~~~
Also today is the opening of Amigo's exhibition at Mohs Exhibit.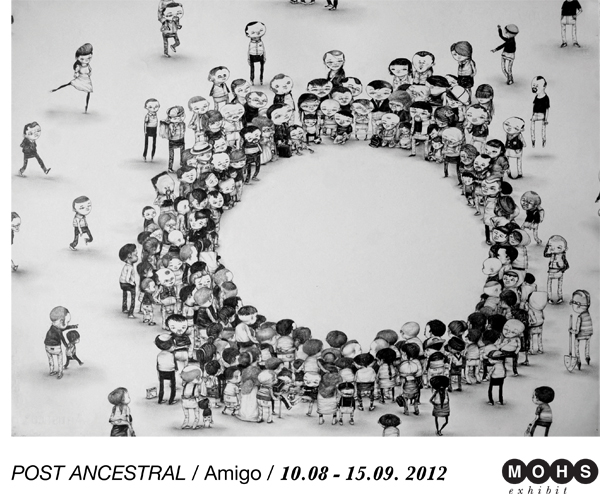 Amigo ~ "Post Ancestral"
August 10th ~ September 15th 2012
Mohs Exhibit ~ Sønder Boulevard 98
1720 Copenhagen V ~ Denmark
www.mohs.dk
~~~
So after the weekend this year's Galore will begin.
I am currating the event again this year in close collabration with Storm of Ironlak.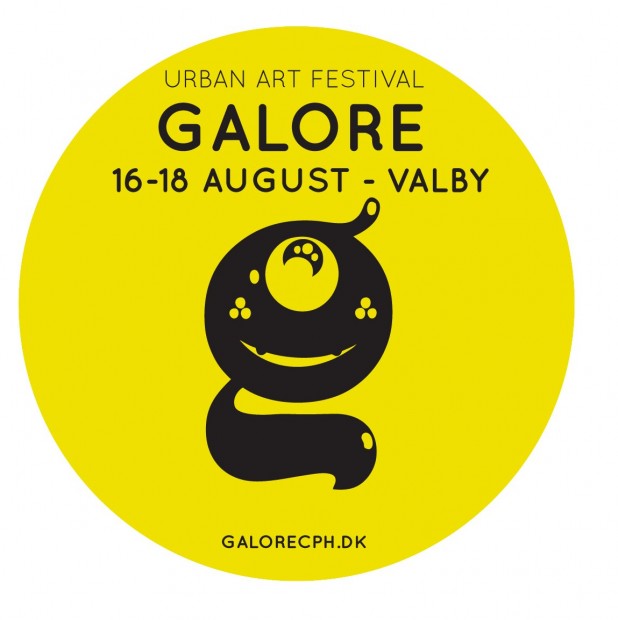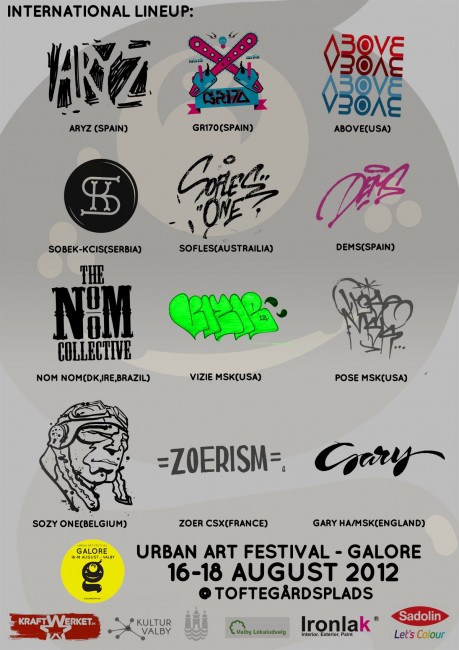 The event will open officically on the 16th for the pulic, but the painting will allready start this monday, the 13th. I can tell you that Nelio will also be painting there among others…
The picture above is only showing some of the international artists, but there'll be loads more to see there…both local and international!
Herokid from Spain will also be there documenting!
~
Galore 2012
Toftegaardsplads
2500 Valby ~ Denmark
www.galorecph.dk
~~~
So a good few things to see in the coming time here in Copenhagen…
And if you're not in the neighbourhood, well then there will be picture soon of course…