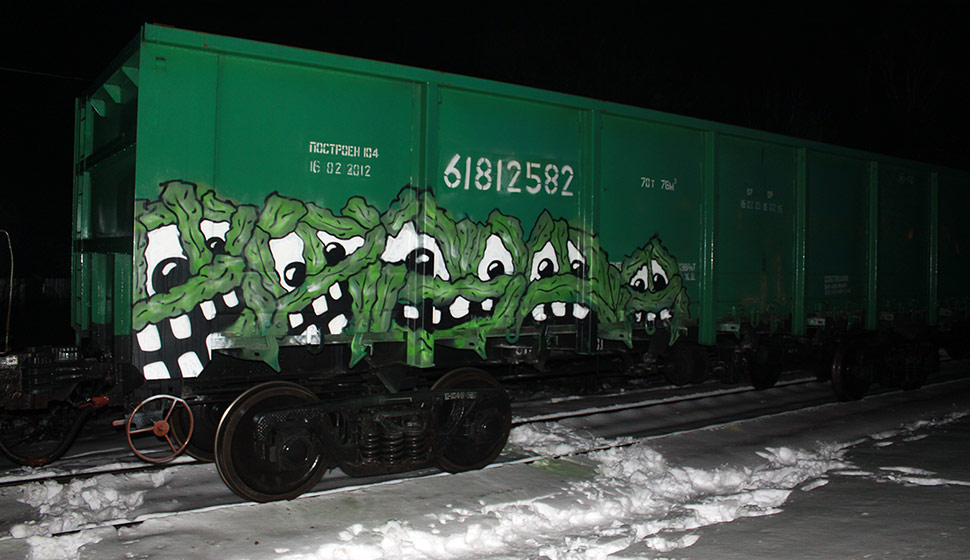 Freight wagons from TSE47 from Moscow.
Donforty at Black Circle Festival 8 in Ukraine.
– Very good text from C215 in Rue89 (unfortunately in french) about professional muralism and why it is killing real street-art & graffiti.EDIT 20th Nov: The article has been translated…
Color para Villa Verde is a mural project in the city of Puebla, Mexico. About 20 murals were painted by local artists from Mexico city, Monterrey , Colombia and Japan.