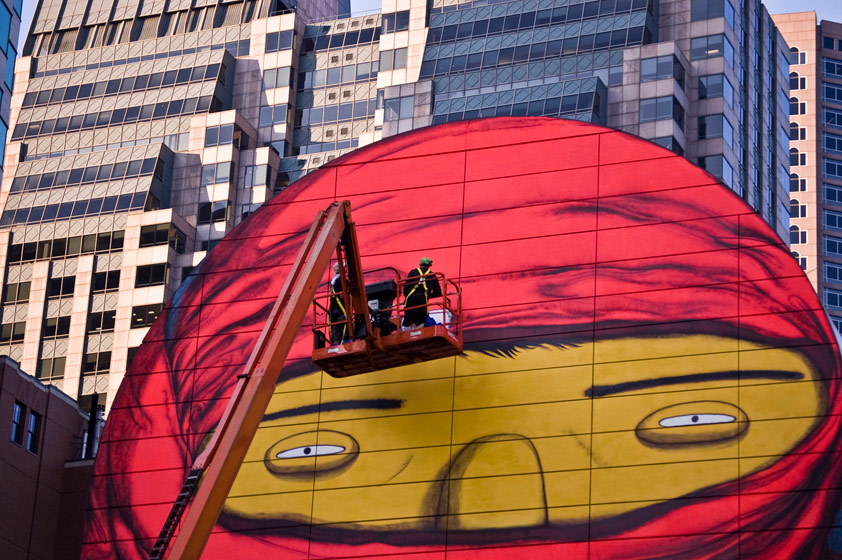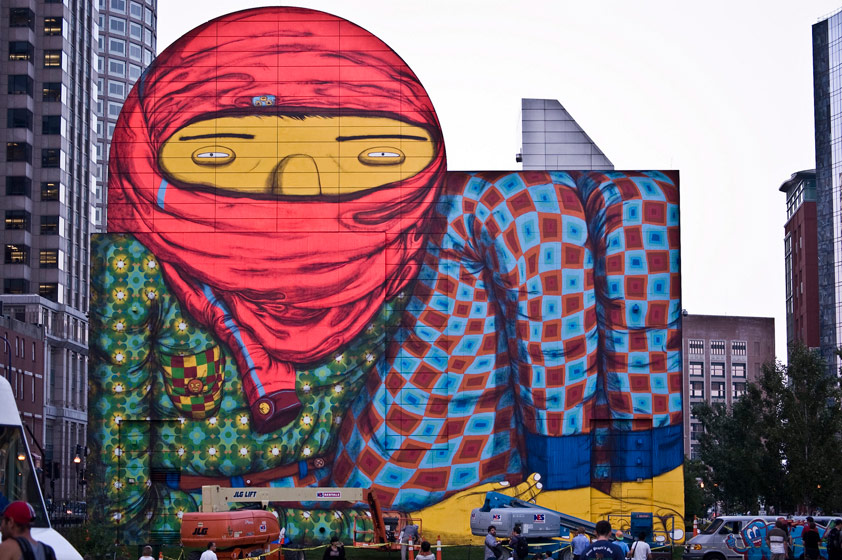 Photos of the insane mural Os Gemeos painted for their solo show at the Institute of Contemporary art of Boston.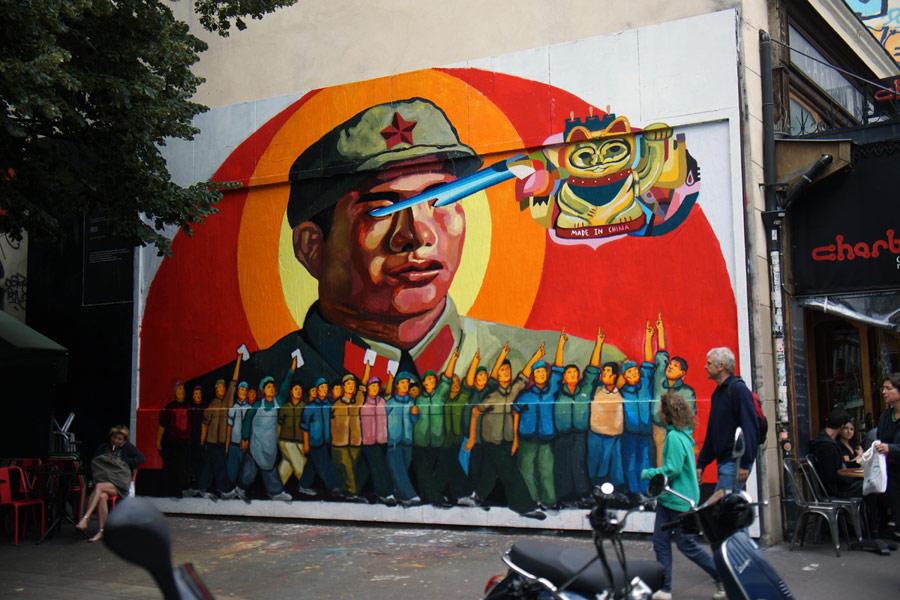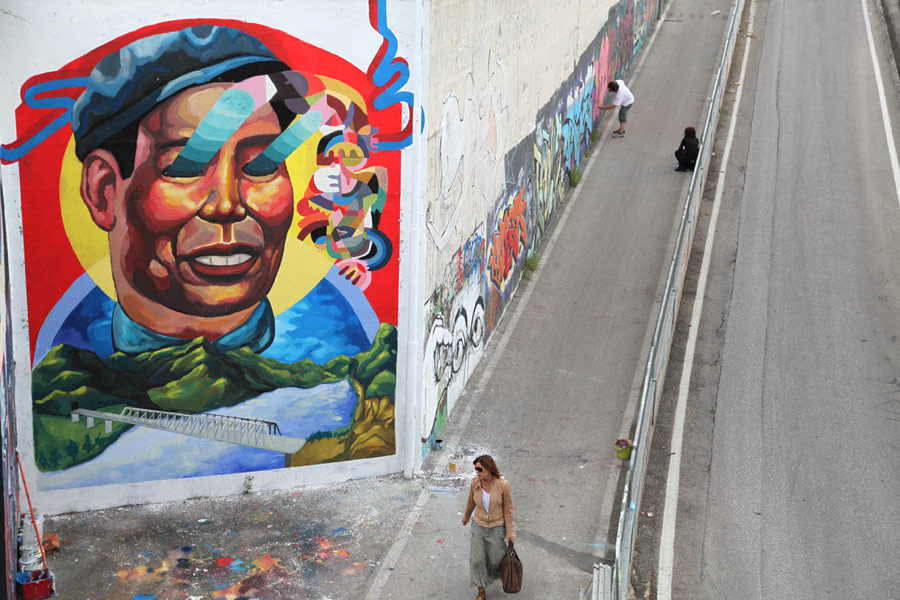 2 new photos from EVER from Buenos Aires. The 1st one was at Le Mur in Paris and the 2nd one was at Attack Festival in Foligno a city two hours away from Rome.
More artwork from Ever + Ever has now a website.