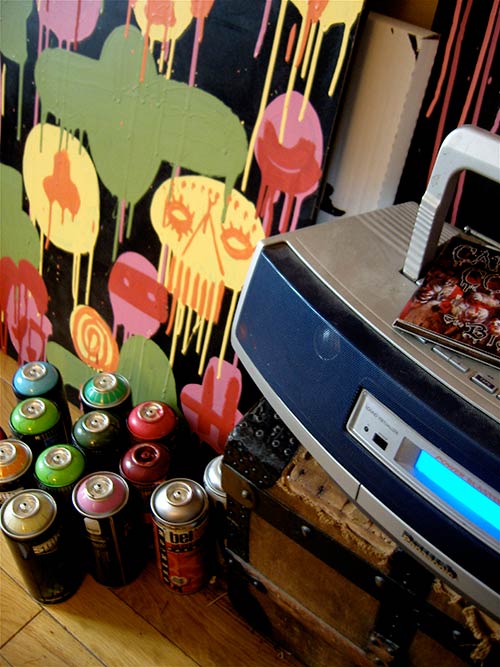 ** 3615 **
http://3615.ekosystem.org/
Black sabbath : the 1st six albums (with ozzy) (black sabbath, paranoid, master of reality, vol.4, sabbath bloody sabbath, sabotage, technical ecstasy, never say die)
Cannibal corpse : the bleeding
Agent orange :  living in darkness
Danger Doom : sofa king
Black sheep : a wolf in sheep's clothing
Frustration : full of sorrow
Queen : don't stop me now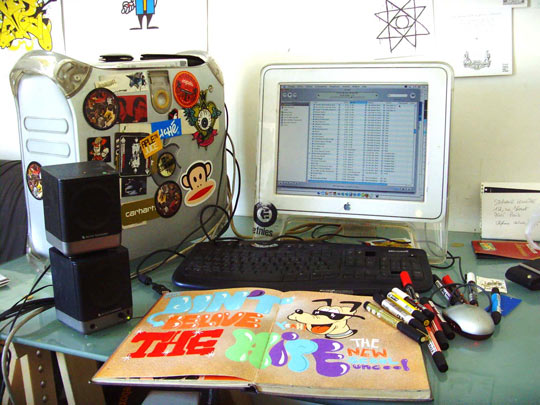 ** La Muerte – Jeanspezial **
http://www.jeanspezial.com/ – http://ekosystem.org/tag/jeanspezial
Public enemy : dont' believe the hype
Egyptian lover:  egypt egypt
Newcleus : destination earth
Eazy e : real muthaphukkin G's
Chromeo :fancy footwork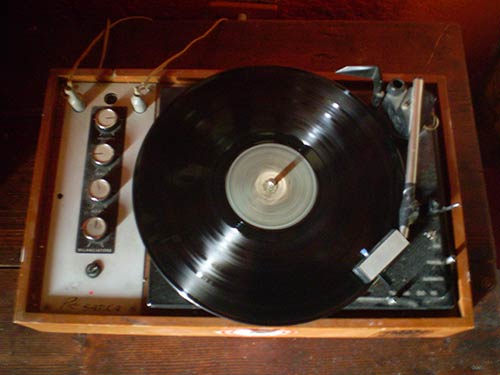 ** Elfo **
http://www.ekosystem.org/tag/elfo
Black Sabbath – Paranoid
The Velvet underground – Venus in fur
King Crimson – 21 st century schizoid man
Sex Pistols – No fun
Gogol Bordello – Harem in tuscany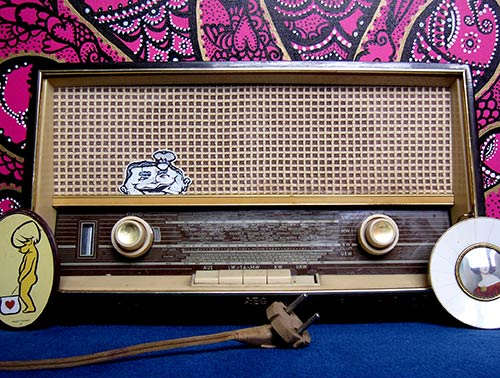 ** ZonenKinder **
http://www.flickr.com/photos/zonenkinder – http://www.ekosystem.org/tag/zonenkinder
Lee Perry and The White Belly Rats: Panic in Babylon
Little Richard: you keep on knocking (but you can´t come in)
Adrian Sherwood: becoming a cliché
Toumani Diabaté: the mandé variations
dj Muggs presents soul assassins V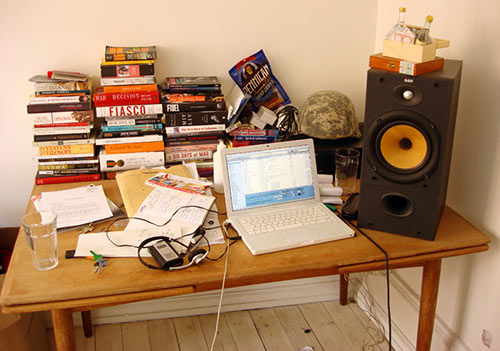 ** Silencio **
http://silencio.ekosystem.org/ – http://www.myspace.com/silenciowarfare
Bob Marley and the Wailers: "Kaya" and "Trenchtown Rock" (from the album Kaya and Confrontation)
Jon & Roy: "Thanks for that" and "Another noon" (from the album Another Noon)
Dj Krush: "The Kinetics" (from the album Kakusei)
M.I.A/Diplo: "Bingo (Diplo remix)" (from the album Piracy fonds terrorism vol 1)
Melk: "Rookies on Tracks" (from the album Sports)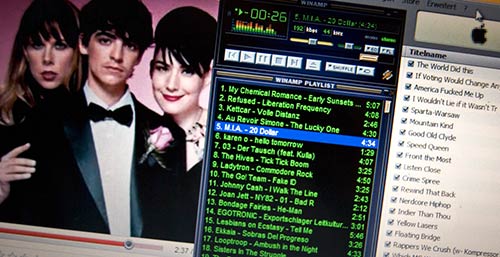 ** Just **
http://just.ekosystem.org/ – http://just.blogsport.de/
Stars – 10 Bitches in Tokyo
Juri Gagarin – Presidator – Buran
Men are Djs – Make it Reverse
Made in the Dark – Ready for the Floor
At the Drive in – One armed Scissor
The Smiths – Ask
Lezzies on X – Sisters in the Struggle
Partyline – No Romantic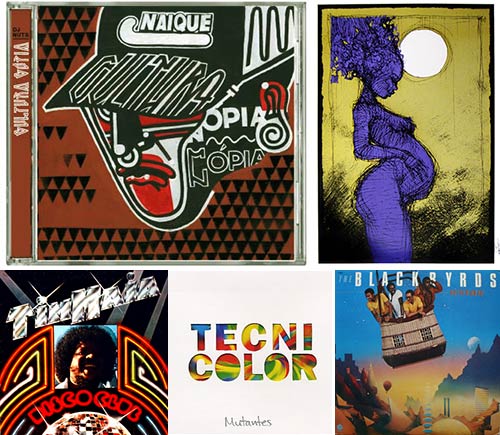 ** Tristan Manco **
http://www.tristanmanco.com/ – http://www.flickr.com/photos/tristanmanco/
DJ Nuts – Cultura Copia (Artwork by Nunca)
One Drop – Black Gold of the Sun (artwork by Mode2)
All I want – Tim Maia (album Tim Maia '78)
Os Mutantes – El Justiciero – Album Tecnicolor
Donald Byrd & The Blackbyrds – Mysterious Vibes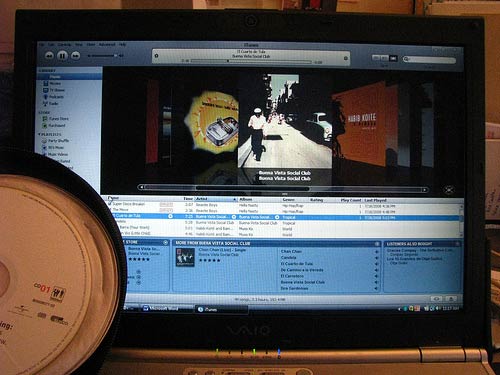 ** C-Monster **
http://www.c-monster.net/ – C-Monster on flickr
Buena Vista Social Club – El Cuarto de Tula
I've been spending a lot of time with my parents, and this song has come up a lot. It's about a woman whose house burns down because she forgot to blow out a candle. You'd never guess how tragic the lyrics are by listening to the up-tempo nature of the music.
the Beastie Boys – The Move
Love the lyrics on this one, particularly the line that goes "I'm intercontinental when I eat French toast." Plus, I admire any song in which the band thinks to rhyme the words "neck" and "Toulouse-Lautrec."
Molotov – Chinga tu madre
It's one of the band's earlier songs. A total classic. I never get tired of it.
Run DMC with Fat Joe – Ay papi
The perfect soundtrack for a hot summer in NYC.
the White Stripes – Icky Thump
I was listening to this through my most recent airplane landing at JFK and I haven't been able to get it out of my head since.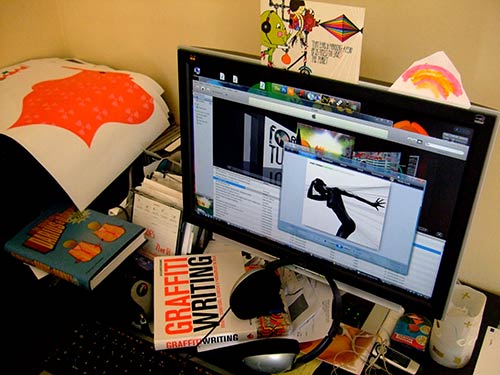 ** eko **
http://www.ekosystem.org
KW Griff – In The Club
The Pharcyde – Passin Me By – Hot Chip Remix
Marc Romboy – Ey mind (feat. Mr.K-Alexi)
Findlay Brown – Promised Land (Joe Smooth Cover)
The Social Services – The Final Countdown (Europe Cover)