ROA

Roa aka Gent Zoo Keeper aka King of Doel Jungle is known for painting giant animals (mostly black & white)
——————

1- One photo (you took):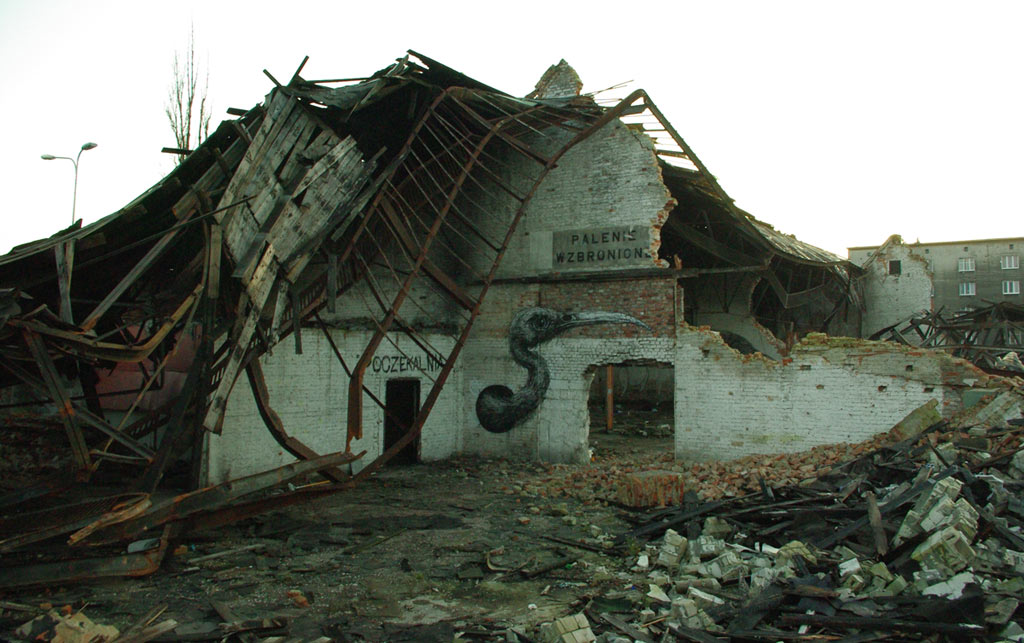 Warsaw, fresh in the memory and had some great time there! very nice and unique experience!
This factory was near the centre of Warsaw in Praga -the historical borough of Warsaw,and I liked that place! Perfect situation!
2- One photo you found on the web:


Very difficult, but I just took random the one I found first on Ekosystem,(the Lima mural from Blu or the fox from Bonom?) but I also was thinking about the 2501 mural in Tunisia this summer, which was gigantic! But I love also Remed his the Puppet string mural in Serbia, the conquistadores from Blu in Lima which were the first I found back on Ekosystem, but I really like them all in different ways,and so many more…I've seen very good East European graffiti but also really nice things in the West,
and I didn't saw the most at all, so it is the most impossible question to answer, I can't select one…
…
3- One web-video:

web-video david Ellis & Blu NYC
4- One track:
Really no idea, listen a lot to music all diffrent decennia and styles mixed up, mostly
the only 'fresh' music I know is made by friends…
5- One artist:
naming one, is excluding another great one!
Really too much great painters at the moment to choose one!
6- One animal:
My cat because she came 10 years ago, and she never went away again,
pretty brave animal!
7- One place/city: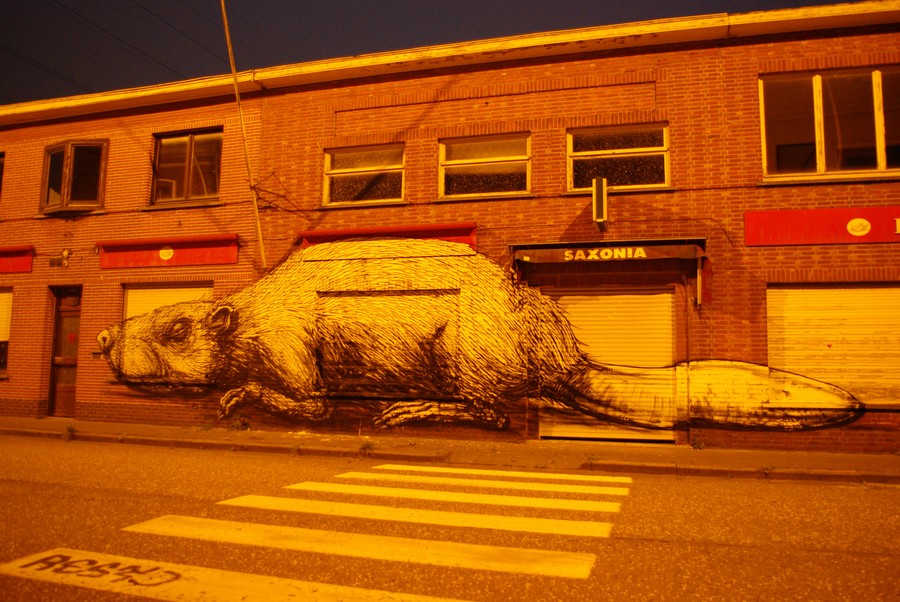 Doel! Of course! That was the summer of 2009!
8- One annoying thing:
Foie gras at Christmas
9- One last word:
Happy new year Mr. eko!
All Best wishes for everybody especially the ones I met in 2009!
Thanks guys,hope to paint again!
—————