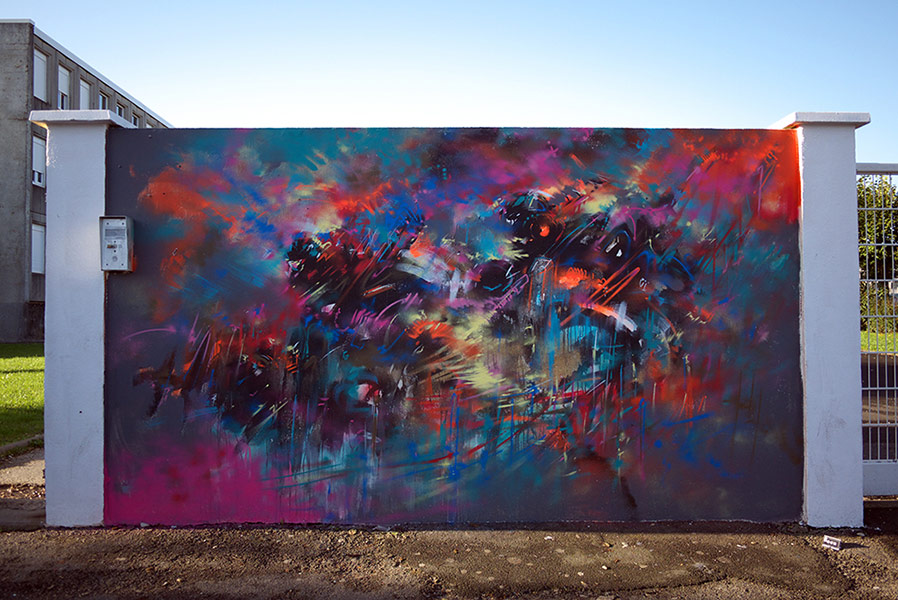 1st photos from Le 4ème mur Festival in Niort ft. Mr Jago, Escif, 108 & Tellas.
Zooloose brought a few photos back from concert hall: le Confort Moderne in Poitiers.
6 walls by Mouse and the Sunshiners from Bulgaria.
Basketball court by Gue in Alessandria, Piemonte. (photos : Ugo Galassi)+ 2 graffiti pieces from him and his friend Hipo in Sicily.