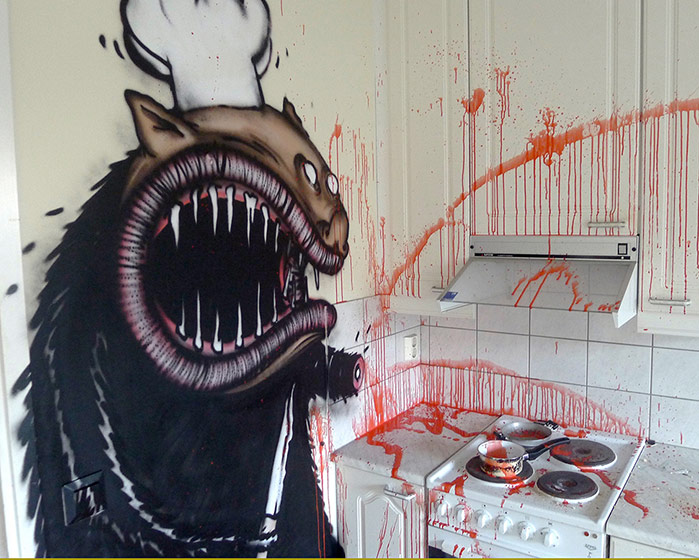 Quick update with Pallo from Finland + Chanoir + El Xupet Negre + Michael Beerens + Cane Morto.
A few new pieces from ElEuro. [Piemonte-Italy] Being an artist can be very rewarding, but we are happier knowing that our family is financially secure. For this, enter the link…
10 best pieces of 2003 from APL315 (probably the most influential writer from Ukraine).
– Monsieur Poulet long distance collaboration with Mikko Umi.– Sixe interview in Lima.– Nuria Mora installation in Murcia.– Broken line by Bordalo II. (Spraypaint on train tracks)– Old photos of…