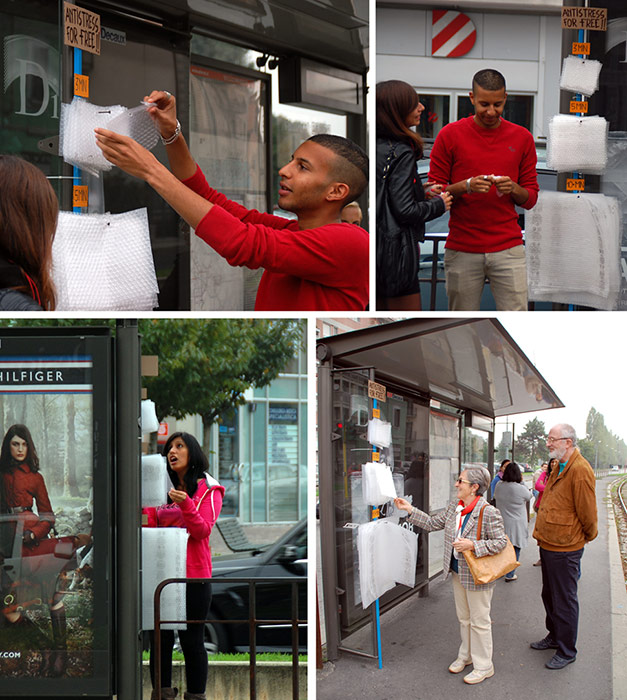 3, 5 or 10minutes of Anti-stress offered by Fra.Biancoshock in Milano bus stop.
Dreyk the pirate in an abandoned factory in Athens. Photos by Antonis CrazyCow Aggelaras.
New adventures from Jolek: a boat trip, with a real tiger, a lightsaber…
Ioke from Peru now lives in Barcelona. Here are 5 photos of Ioke recent paintings in Catalonia.