C100 published 5 years ago; "The art of Rebellion",
the 1st book about the so-called "street-art scene" of the early 00's.
He's back with a new book collection…
"Part Of The Rebellion: Flying Fortress" seems to be the 1st book of a new collection.
Why have you choosen Flying Fortress for this 1st book ?
First, he is a good friend of mine – we know each other since we started with traditional graffiti in '89 or so.
We both got into street art again in 2000 after a few less active graffiti years and did some stuff together.
And: his art is perfect to introduce the concept of the book to the audience as he both still works on the streets, exhibits in galleries  and also does commercial work.
Also, he is well known worldwide and stands for good quality so there is a chance people probably buy the book :-)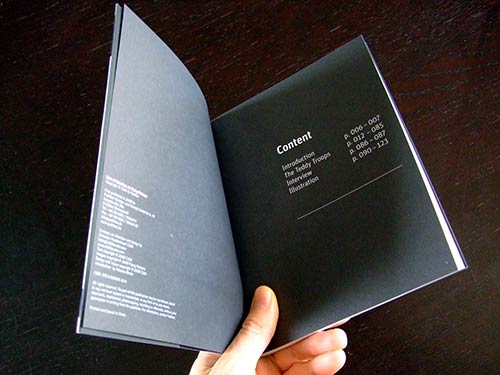 Do you already have selected the next artists for the future books ?

Yes we have, but some aren't 100% confirmed so I can't tell you more at the moment. Currently I'm working on #2 with
Dave the Chimp
– it's a honor for me as I really love his work.
I can guarantee that people will be stoked about his new works! It's coming out in Spring 09 and after that #3 will be out in Summer 09…
We planned to bring out 3 books per year.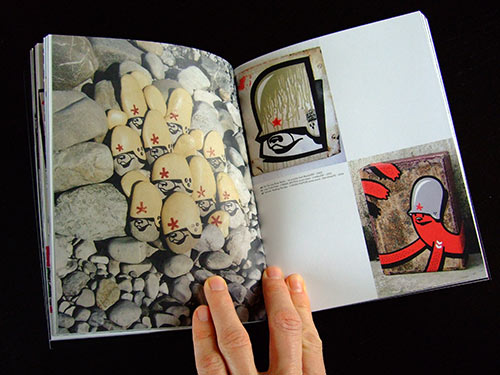 Does the book company wait to see if FF book is a best-seller before
launching a 2nd book ?
No we immediately started working on #2. The book company are personal friends of mine, we know each other from the graffiti days in the early 90s.
They are totally into it – they don't do it only for the money, so do I. We just think this is the perfect strike against all those cheap but low quality books that are thrown on the market where one guy just walks through i.e. Berlin or London – takes a few photos and doesn't even care about any artist credits or what he is photographing…
We want to do proper art books to show that this is a true art form.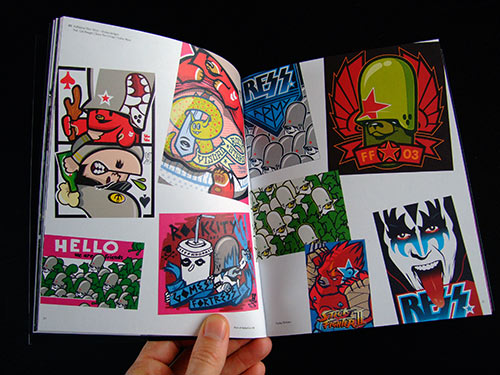 Art of Rebellion was released about 5 years ago now. Do the street-art
scene has changed a lot according to you ? Is it better now than it used
to be ?
Hmm. that's a difficult question – it definitely has changed both in a good and bad way.
There are artists who now can make a living out of their art, which I think is a great thing.
The are great exhibitions, etc.
I think the quality level  is still good & even progressing! Sometimes there are still works/ideas/concepts that totally suprise me – that's when I think: Damn I wish I had had the idea ;-).
In the end I'm glad that the expected trend of street art wasn't that big. There was a time when everyone was doing stickers and called himself an artist which was pretty lame –
luckily this calmed down. Nowadays, there is less street art to be found in the cities compared to 5 years ago, which is also due to new laws and cleaning programs (R.I.P Barcelona) but still you see good stuff every now and then. It's all good!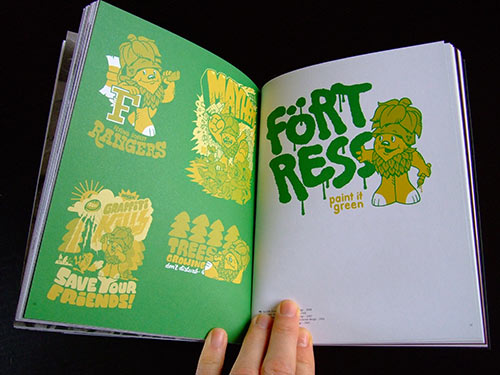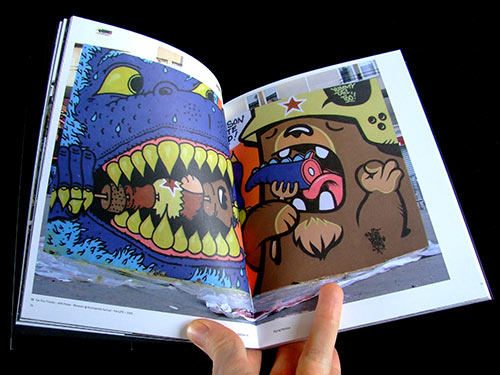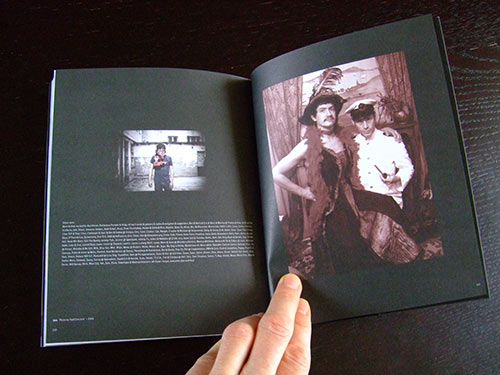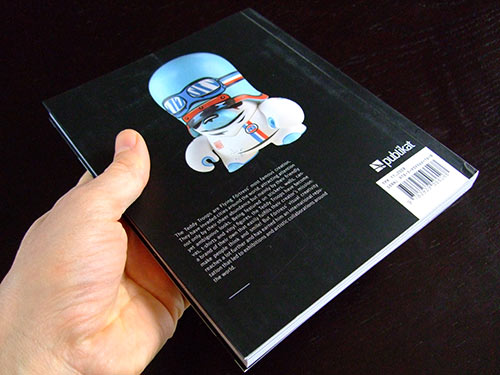 http://www.flying-fortress.de/
http://www.publikat.de/
http://www.c100studio.com/
Size : 15×18.8cm – Pages 128 – 14.90€ – Isbn: 978-3-939566-16-8 – English – Softcover