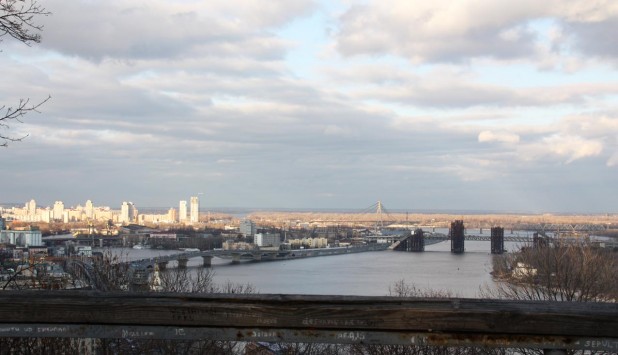 Here is a report received from ZonenKinder who was invited at the Muralissimo Festival in Kiev, where they painted  with Interesni Kazki.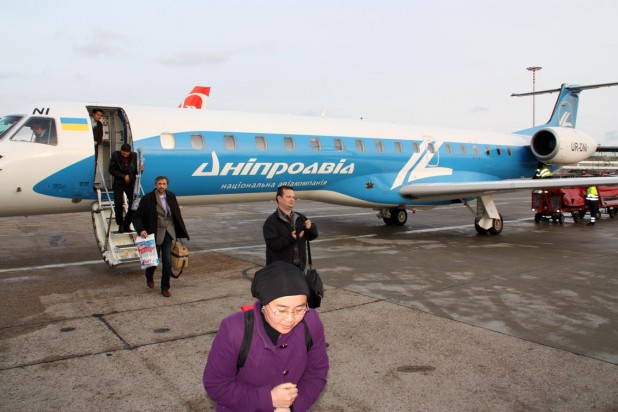 Actually we expected to travel to a town solely consisting of grey concrete facades. But we were positively surprised to find a beautiful city centre – even in winter. Picturesque old buildings, parks, lots of chestnut trees (it has been reported that these trees are blooming amazingly in spring time), countless orthodox churches with golden shimmering cupolas and on the inside decorated with murals of saints, the Dynamo Kiev football stadium, luxury cars of all kinds, the Bridge of Lovers, the monument to the city founders, the Parliament, painted streetcars, stray dogs crossing the streets only at green lights, the famous Rainbow-Monument, a manifestation against the recent tax increase for small businesses and a lot more can be found on a one day trip through the Ukrainian capital.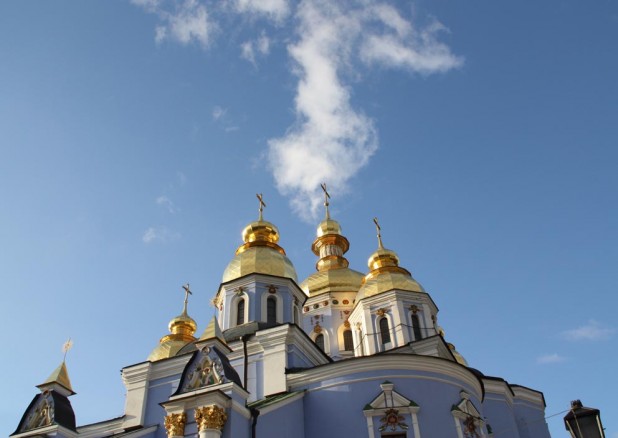 Invited by Interesni Kazki, the German Embassy and the Lavra-Gallery we took a plane and arrived in Kiev on Wednesday 23rd of November in the early morning. We met Waone and AEC the same day inside the Embassy where we were sincerely welcomed. In the evening time we went together with the Ukrainian artists to the Lavra-Gallery where we discussed about forms and colours and created a first concept together. It was a nice experience to see our thoughts and ideas grow together very easy and quickly and we had some inspiring artistically conversations with Interesni Kazki. The ensuing day we had a fine Muralissimo-Baquet with nice music, tasty hors d'oeuvres and interesting chats at the cultural attaché's home.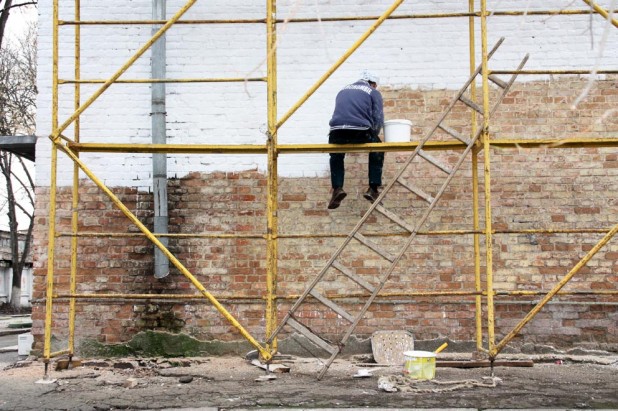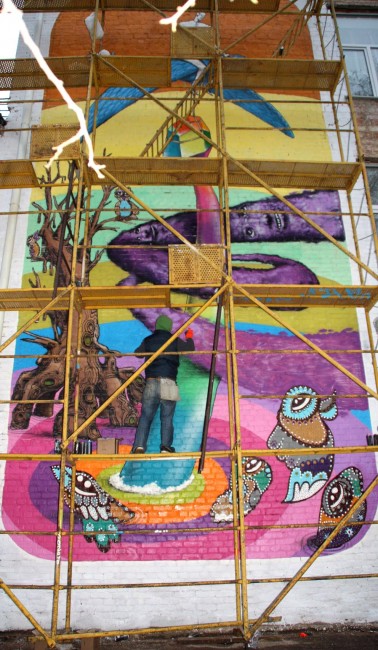 After some organisational problems concerning the preparation of our wall at a children's hospital we wanted to start painting on Friday morning (it has to be mentioned here that sunset was already at about 4 p.m. and the average temperature was about -1 to -3 degrees Celcius, our flight back to Hamburg was scheduled for Monday morning and there was a press conference to be held on Sunday afternoon). But when we got to the spot that day we had to realize that one single painter with a (very) small brush on a shaky scaffold had just started to free the wall from dust and began to coat the pretty high wall wall in white. J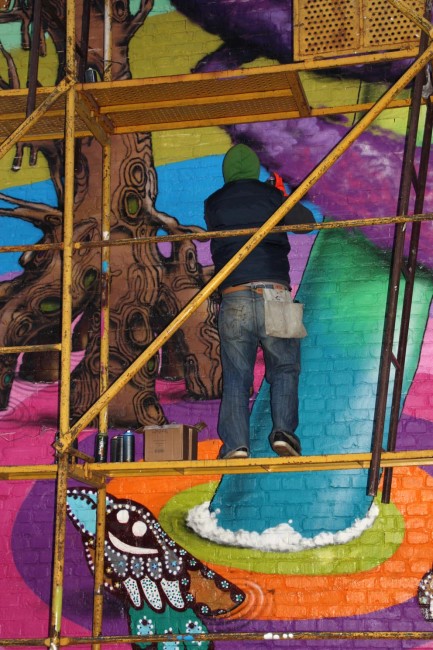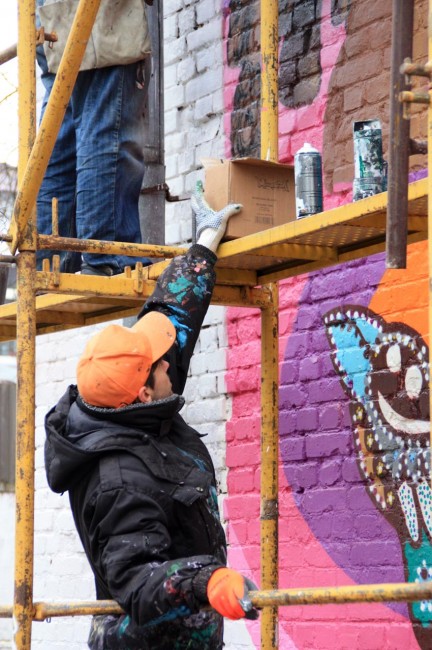 So we finally started painting on Saturday. Together with the Interesni-Kazki-guys we were lucky to finish at least the fill-in before it was getting dark. The temperatures sank constantly and only thanks to the fine ginger-tea of Waone and the sweet hot drinks in thermos jugs provided by Harald we were able to finish the Mural in time before sunset without catching a cold or falling off the scaffold like icicles. In the end we were satisfied with the results and the cameras at the press conference in the afternoon were able to catch some impressions of the colorful creative teamwork with our Ukrainian friends AEC and Waone.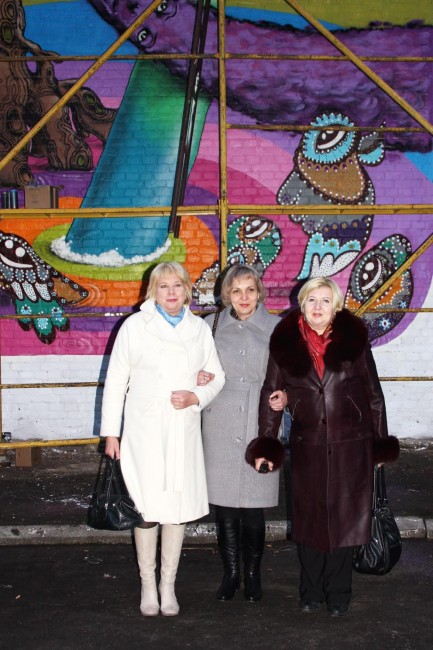 Overall we had a very interesting and culturally enriching short trip to Kiev. It was inspiring and a great opportunity to work together with Interesni Kazki who are delightful and positive human beings. We think that this work will not be our last coproduction.
The finished results will be provided when the scaffolding is removed and we got a photo of the finished wall.
ZONENKINDER 12/2010
http://www.zonenkindercollective.de.vu/
http://www.ekosystem.org/tag/zonenkinder