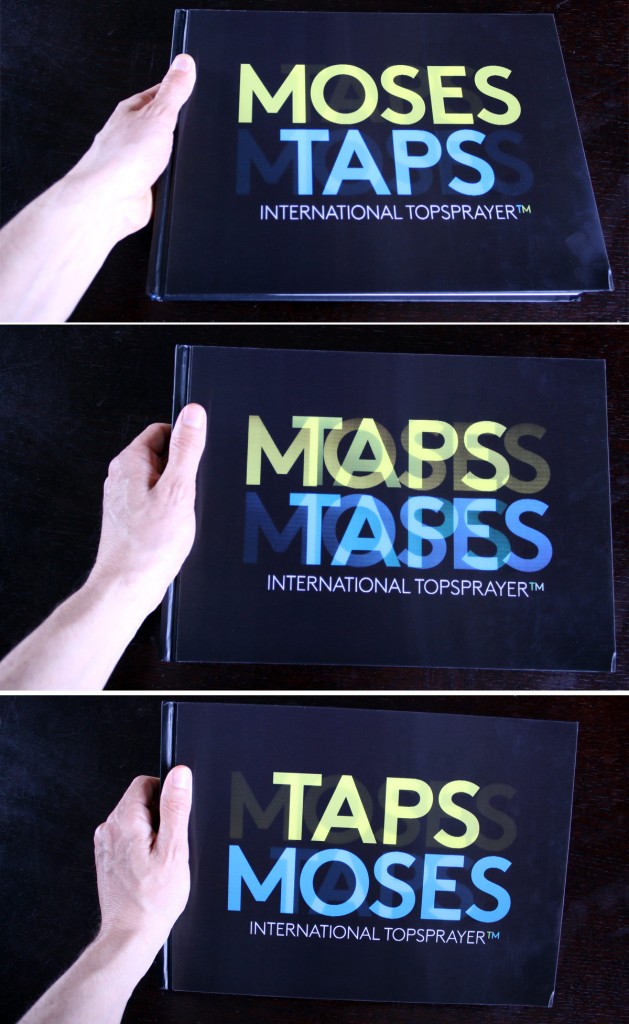 The book pitch:
Between 2008 & 2010 Taps & Moses painted about 1000 rolling trains within 1000 days!
A question that is always asked in graffiti-writer interviews is : which is better quality or quantity ?
Taps and Moses have clearly chosen both.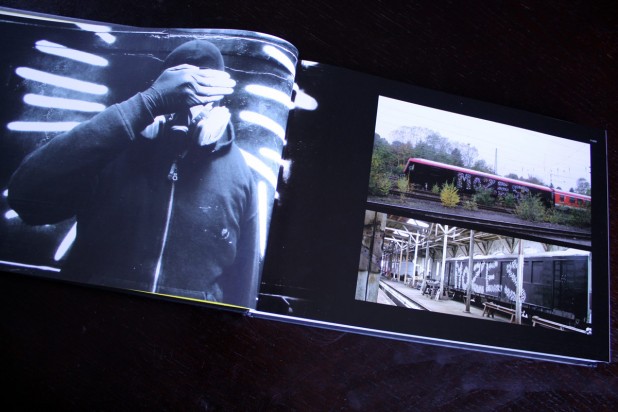 The book is very heavy : 1800g and it features on 288 pages (30x22cm) more than 800 photos.
When I check book about street-art & graffiti I must admit that I usually already know most of the photos & artists.
It was a completely different experience with this book where 99% of the photos were new to me.
The 2 german guys paint classic graffiti pieces, but also some very original and smart pieces.
You certainly saw on the net their brilliant red subway car that has one of its doors painted to another spot.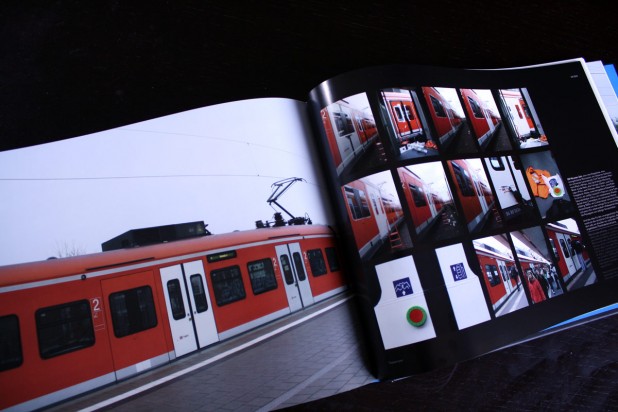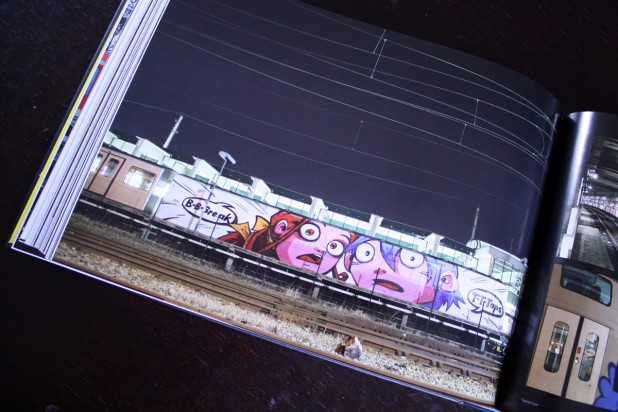 They also excel in the art of painting wholecars.
Who are Taps & Moses ?
It is said that they are two already well-known names in the train scene. It's easy to believe, two unexperienced writers couldn't achieve such a colossal mission.
But at the same time, to paint such a number of pieces seems so insane, that we can also think that they have been helped by friends sometimes.
It is clear that this book will be an instant classic to all train graffiti lovers. I knew many train-writers in the early nineties and for many of them, the goal to achieve was to paint 100 panels and a one-man wholecar. Taps & Moses obviously play in a different league, a category they created the International Topsprayer.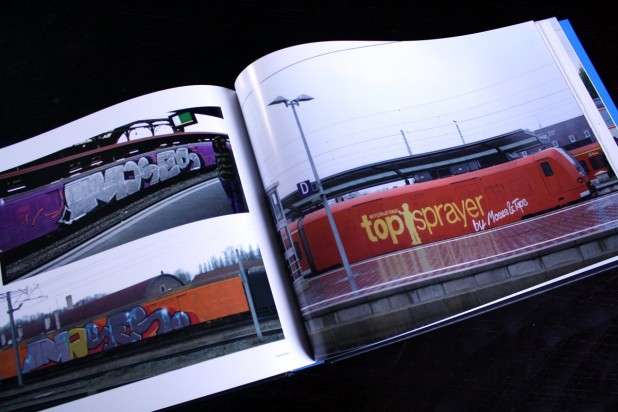 INTERNATIONAL TOPSPRAYER
Taps & Moses
ISBN: 978-3-939566-35-9
English/German
Hardcover, 30 × 22 cm, 288 Pages.
29.9€
publikat.de